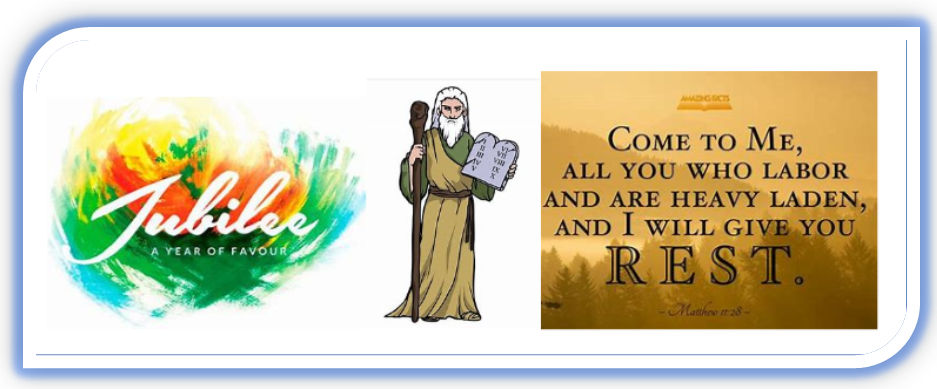 Summing it Up
Remembering what the mystery centers on return and restoration
And that is based on departure and loss
And that is centered on the land of Israel and the City of Jerusalem
When the departure began: 70 AD
That departure was the departure instituted by the Romans
There was a previous departure, the departure of Jesus' followers from the city of Jerusalem.
Acts 8:1-2 speaking of the martyrdom of Stephen tells us:
Saul was in hearty agreement with putting him to death. And on that day a great persecution [a]began against the church in Jerusalem, and they were all scattered throughout the regions of Judea and Samaria, except the apostles. 2 Some devout men buried Stephen, and made loud lamentation over him.
Acts 11:19 continues the story saying
So then those who were scattered because of the persecution that occurred in connection with Stephen made their way to Phoenicia and Cyprus and Antioch, speaking the word to no one except to Jews alone.
By Acts 17 the persecutor Saul has encountered the risen Christ and yielded his life to Him. He is now known as Paul and is preaching the faith he had tried to destroy. In the first 6 verses of Acts 17 we read:
Now when they had traveled through Amphipolis and Apollonia, they came to Thessalonica, where there was a synagogue of the Jews. 
2 And according to Paul's custom, he went to them, and for three Sabbaths reasoned with them from the Scriptures, 
3 explaining and giving evidence that the Christ had to suffer and rise again from the dead, and saying, "This Jesus whom I am proclaiming to you is the Christ." 
4 And some of them were persuaded and joined Paul and Silas, along with a large number of the God-fearing Greeks and a number of the leading women. 
5 But the Jews, becoming jealous and taking along some wicked men from the market place, formed a mob and set the city in an uproar; and attacking the house of Jason, they were seeking to bring them out to the people. 
6 When they did not find them, they began dragging Jason and some brethren before the city authorities, shouting, "These men who have upset the world have come here also;
By that time the Gospel had seemingly spread throughout the whole Roman empire
It is worth noting that there was departure that preceded the one by the disciples.
We find it in Acts 1:9-11 which reads:
9 And after He (Jesus) had said these things, He was lifted up while they were looking on, and a cloud received Him out of their sight. 
10 And as they were gazing intently into the sky while He was going, behold, two men in white clothing stood beside them. 
11 They also said, "Men of Galilee, why do you stand looking into the sky? This Jesus, who has been taken up from you into heaven, will come in just the same way as you have watched Him go into heaven."
Remembering it all centers on Jesus, the Messiah
So, if the Messiah departs from Jerusalem, He will return to Jerusalem.
The connection between the Messiah and the Jubilee:
The Jubilee is about restoring possessions (the land) to it's original owner
Scripture is clear that the land of Israel and Jerusalem belong to God. Jesus, Himself said:
34 But I say to you, make no oath at all, either by heaven, for it is the throne of God, 35 or by the earth, for it is the footstool of His feet, or by Jerusalem, for it is the city of the great King.  Matthew 5:34-35
The ultimate Jubilee will be when Jesus returns to the land of Israel and the City of Jerusalem
There is above all a personal, spiritual side to the Jubilee. As important as it is historically we each need our own, personal Jubilee, our return to a forgiven, right relationship with God that we can only have by accepting Jesus Christ as our Lord and Savior. If you have never done that it is something that you need to do to be ready for His return (and it seems very near) or to stand in front of Him when your spirit departs from your body. Scripture tells us All of us like sheep have gone astray, Each of us has turned to his own way (Isa.53:6) Peter tells us:  25 For you were continually straying like sheep, but now you have returned to the Shepherd and Guardian of your souls.
If you have never accepted Jesus Christ as your Lord and Savior, to prepare yourself for what lies beyond this earthly life, there is no more important decision that you can make. You can do it by praying something along these lines:
Lord Jesus, I admit that I am a sinner. I have broken God's laws and need to be forgiven. I believe that the giving of your life on the cross paid the penalty for my sin and for all who will ask you to forgive them. Lord Jesus, I ask for that forgiveness now. I ask you to come into my heart and life, change me from the inside out and make me the person you want me to be. In your precious name I pray. Amen.
If you have prayed that prayer please find yourself a good Bible believing church home.
Whether you have prayed that prayer or not you would be welcome to attend services at the Kingwood Church of God. Details and service times may be found on our church website.
This will be our final Online Midweek. It was started during the shutdown of the country due to the pandemic. Now that many of the restrictions have been lifted I will be spending my time in the usual pastoral responsibilities that had previously claimed it.
I hope and pray that this study has been a blessing to you. Please feel free to join us for in-person Midweek at our Fellowship Center, Wednesday evenings at 7.
Thanks for being a part of this study and may God bless you all.