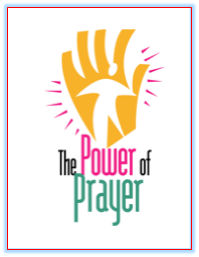 As you know, a very difficult and heart-wrenching decision was made by the Pastors and Elders to adhere to the ARC and CDC policies concerning suspending Church services. While some of us (myself included) think that this may be an overreaction there is the need for us as God's people to, as far as possible, cooperate with both Church and civil authorities. (Something that at times is very difficult for me personally). Nevertheless, that being said I go back to the old principle that in every crisis is an opportunity; a chance to turn lemons into lemonade and to bring good from evil. This is a principle that runs throughout the Scriptures. It was perhaps best expressed by Joseph in Genesis 50 when responding to his brothers he said "You planned it for evil, but God turned it good." – This is the same thought the Apostle Paul expressed when in Romans 8:28 he wrote:  "And we know that God causes all things to work together for good to those who love God, to those who are called according to His purpose."
This is a chance for us, as a Church body and as individual believers to be a part of that process and beat the devil at his own game, to take what he intended for evil and to turn it into good and bring a blessing out of it. This is a chance to prove that the Church is as we've so often said "Not the building, but the people". A major part of that is keeping in touch, not losing contact with one another during this time of crisis. Let me give you some ideas for doing that. Email, telephone or text people from the congregation, consider visiting (better call first) or hosting people from the congregation in your home. Depending on how much you're in to "social distancing" you could set a up a "group of ten" meeting either in your home or someplace in the church. (Please remember the back door of the church is unlocked from 7AM – 9PM. You can stop in the church to use the library, for a time of personal meditation and reflection or for a small group meeting).
As many of you know 1 of the things I pray for you as a congregation on a daily basis is Psalm 143, particularly verse 8 which says Let me hear Your lovingkindness in the morning for I trust in You. Teach me the way in which I should walk for to You I lift up my soul.
Each day I pray that each one of you would experience the lovingkindness of God in your lives. Often I pray for you individually by name, especially for those of you who are going through troubling times.
I also pray that each of us would be a vessel or a channel of God's lovingkindness to others. Let me ask you to do a couple of things from this passage of Scripture.
First, look for instances of God's loving kindness in your life. I'm convinced that God's lovingkindness is poured out every day and very often we don't recognize it. Take some time to actively look for God's lovingkindness at work in your life. (And don't forget to return thanks to Him for it.)
Secondly let me ask you to commit yourself to being a channel of God's lovingkindness to others on a daily basis. Again, keeping in mind that we are trying to stay in touch with one another as a Congregation, let me ask you to extend that lovingkindness to someone in the Congregation on a daily basis. What form that takes is up to you. It could be an email or text or phone call. It could take the form of a small gift or a bought or homemade goodie. The possibilities are endless, limited only by your imagination. Secondly, let me ask you to do something we should be doing on a daily basis anyway and ask you to purposefully extend this lovingkindness to your family. We all have friends who are not part of our congregation. Perhaps they belong to another congregation or no congregation at all. Let's extend God's lovingkindness to them. And finally, as opportunities arise and you can do so safely, let me ask you to extend the lovingkindness of God to strangers.
Let's end today's Midweek devotional with a passage of encouragement from the writings of the Apostle Peter
6 humble yourselves under the mighty hand of God, that He may exalt you at the proper time, 7 casting all your anxiety on Him, because He cares for you.
8 Be of sober spirit, be on the alert. Your adversary, the devil, prowls around like a roaring lion, seeking someone to devour.
9 But resist him, firm in your faith, knowing that the same experiences of suffering are being accomplished by your brethren who are in the world.
10 After you have suffered for a little while, the God of all grace, who called you to His eternal glory in Christ, will Himself perfect, confirm, strengthen and establish you. 11 To Him be dominion forever and ever. Amen. (I Peter 5)
And now: May the Lord bless you and keep you, may He make His face shine upon you and be gracious unto you. May the Lord lift up His countenance to you and give you peace. Amen
May you be blessed and be a blessing!