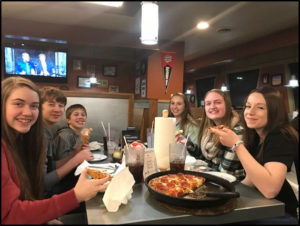 Our youth group is a great place to belong and every teen is extremely important to us!
In addition to having fun and games, we emphasize friendship, caring, giving, responsibility, and accountability. We make no apology for placing a relationship with God, prayer, growth, and serving Jesus Christ as the most important thing on our list.
6th through 12th graders are welcome to join our group. They are encouraged to attend until they graduate high school. We meet Wednesday evenings at 7:00 p.m. at the Fellowship Center.