To print or download, click below.  When finished, click on the back arrow on the top left of your screen to return to the Church of God site.

September 2023
CAMP DAY 2023
As September is quickly approaching, we turn our attention to one of the best days our church has to spend together….Camp Day!  It is a time to fellowship with one another in one of the prettiest places on Earth!  This year's camp day is on Sunday September 17th.
Our day will begin at 10:00 a.m. In the chapel for the Sunday School hour. We will sing camp songs, have skits and a short devotion.  Church will immediately follow around 11:00 a.m. with junior church downstairs.  There will be a Baptism Service at the pool.  The spectacular covered dish dinner will follow around 12:00 p.m. with meats, rolls and drinks provided. Bring a side dish along and it's time to  eat….yummy!  The afternoon is yours to spend however you like. The pool will be open, bring your swimsuit, all the other activities the camp has to offer, along with hiking or just relaxing under a tree.  The day will end with a traditional campfire in the pavilion around 4:00 p.m.  Hot dogs, drinks and marshmallows will be provided. It is always a wonderful way to wrap up the day!
So, mark your calendars now and plan to join us for this day of fun for the whole family!
AppleFest 2023
The Kingwood Church of God AppleFest will be held September 30, 2023 at the Kingwood Fellowship Center from 11:00 a.m. to 5:00 p.m.  We are hoping for great weather, great crowds and great help.
We are planning on making our famous Apple Dumplings and Pies along with Soup for preorder.  There will be all kinds of delicious food for purchase that day.  Soup, BBQ Chicken, Hamburgers, Hot Dogs, French fries, Milkshakes, Apple Dumplings, Apple Pie, Apple Fritters and other food will be available.
Activities for the whole family will be going on at different times throughout the day.  Face painting, children's games, a petting zoo, barrel train rides, bounce house and wagon rides!
Please plan on being part of this fun day!  More details will be coming in the church bulletin in the weeks to come.
---
---
Church Mouse
August. Well, August was pretty laid back. Turns out I couldn't stow away when PW went different places because he and Beth packed up and went on vacation without me.  I really wish I could have gone to Bethany Beach with them.  But I didn't make it into any of the suitcases. The first week of august was pretty quiet and then they took off and left me here all alone.
I did get to hear Pastor Vince Show lead worship and preach on the 13th.  He did a very good job bringing us lessons from Obadiah.  Preaching from the Minor Prophets is really pretty cool.  Especially when we see how the scriptures still speak to us today.
Also, on the 13th during the SS time, the team who took the trip to the southwest this summer gave a wonderful report of the trip and the changes it made. Changes not just for the people who were ministered to, but also for the team who did the ministering.
And then on the 20th Jake Vough and Pastor Ernie Pletcher did amazing jobs leading the worship services.  Jake handled the 8:15 service and Ernie took care of the 10:30 service.  PW better watch out or there might be some new worship leaders here at Kingwood.
Pastor Dean Hay, Jr came and brought the word.  Like Pastor Vince the week before, Dean also preached from a minor prophet.  He brought us insight into the calling of God on our lives form the book of Jonah.  Again, having the truth of ancient texts still bring insight and direction to us in the here and now is so amazing and just points out how alive and powerful the word of God is.
There was a retiree luncheon on the 23rd that was well attended by many from the church and the community.  It is so cool to see people come together and just enjoy each other and a great meal.  Food and fellowship.  And a church that provides that opportunity as an act of hospitality and love. It is just such a great ministry to the church and the community. It was also super to see so many (18) Kingwood folks engage in service.
PW started a new series on the 27th titled, When God Speaks.  We will be looking at various things that God speaks to us.  On the 27th we looked at God speaking revival.  The text was Isaiah 43:16-25.
There are many things coming up in the month of September both in the church and the community.  The Kingwood picnic, Jubilee, Camp Day on 9/17 (with baptisms), new member rection on 9/10, and Apple Fest on 9/30.  September will be a very busy and engaging month. A great time to interact with folks in the community who perhaps don't know Jesus.  Spread the light.
Well, I think that might be all for now.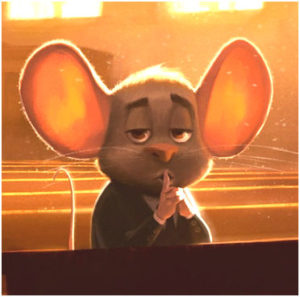 Until next time.
As Always yours,
The Church Mouse
---
---

September & October Birthdays
Sept 1       Sarah Singo, Kerri Show
Sept 5       Melanie Younkin
Sept 6       Carissa Shipley
Sept 9       Charles Wilcox, Jr.
Sept 12     Jack Pletcher
Sept 14     Masey Dumbauld
Sept 17     Morgan Younkin
Sept 18     Steve Johnson, Charles W. Kreger, Hilton Mitchell
Sept 20     Rick Kemp
Sept 21     Ken Cipra
Sept 22     Anthony Whaley
Sept 23     Allan Stahl
Sept 25     Emily Brougher, Jonathan Pletcher, Elliot Schartiger
Sept 26     Danielle Pletcher
Sept 30     Bearl Faidley
Oct 1         Ricky Barry
Oct. 2        Sierra Clawson, Mia Rosman, Lori Cipra
Oct 5        Jamie Schartiger, Ben Tobias
Oct 9        Jackson Pletcher
Oct 10       Jacob Vough, Alex Younkin
Oct 13       Teresa Faidley
Oct 17       Briana Younkin
Oct 18       Wells Webreck
Oct 22       Mardelle Duppstadt
Oct 23       Brad Moore, Emma Ream
Oct 25       Tim Latuch, Kylie Putman, Richard Tannehill
Oct 26       Nicole Dumbauld
Oct 27       Erin Monticue, Chuck Colflesh
Oct 28       Donna Younkin
Oct 30       Georgiann Knepper
September & October Anniversaries
Sept 2       Don & Charlotte Carrabotta
Sept 4       Eldon & Carolyn Pletcher
Sept 4       Jake & Karey Vough
Sept 6       Grant & Meghan Pletcher
Sept 12     Brad & Renee' Moore
Sept 13     Merv & Brenda Yoder
Sept 16     Ben & Chelsey Phillippi
Sept 17     Dale & Theresa Pletcher
Sept 20     Pastor Will & Beth Miller
Sept 21     Mitchell & Fetesha Pletcher
Sept 25     Bradley & Emily Lemmon
Sept 26     Jim & Sara Meyers
Sept 30     Mark & Heather Houghton
Oct 2         Dean & Nancy Hay, Gerald & Louise Dumbauld
Oct 9         Gene & Gerry Cameron
Oct 20       Larry & Melissa Vough
Oct 21        Steve & Glenda Johnson
Oct 26       Terry & Peggie Ream
Oct 27        Keith & Georgiann Knepper
Oct 31        Dustin & Ashley Gray
---
---
Prayer Needs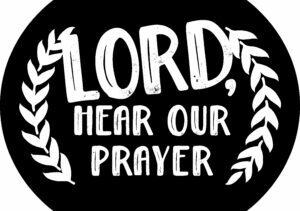 National Revival
Our Country
Allegheny Region Churches
Pastor Will & Beth
Pastor Jim & Melanie
Our Church Volunteers
Our Church Council
People of Ukraine
Those dealing with severe weather issues
Those dealing with wildfires
Families who have lost loved ones
Kevin Houghton
Beanie Pletcher
Those dealing with mental, emotional, spiritual & financial issues
Those hospitalized & having procedures
Those dealing with long-term illnesses
Shut-Ins
Those in nursing homes and care facilities
Schools
Teachers and Students
School Workers & Bus Drivers
College Students
Hospital Workers
Winebrenner Seminary
Brent & Julie Sleasman
Church Ministries
Camp Sonrise Mountain
Chatelas Church
Our Missionaries
Military / Police / First Responders
CEF
---
---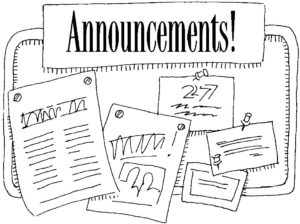 The Helping Hands Ministry encourages you to send some "sunshine" (i.e., a card) to let them know that we are thinking of them and are keeping them in our prayers.
Dave & Farmie Lemmon
242 Lemmon Rd.
Markleton, PA  15551
Sarah Singo
142 Marge Ln.
Somerset, PA  15501
Super Seniors—Super Show—Super Smorgasbord!!!  There are still 20 seats available for the Super Seniors trip to Sight and Sound Theatre to see "Moses", followed by a late lunch at Shady Maple Smorgasbord on Thurs. Sept. 21st.  Total cost is $135/person and is due by Sept. 10th. Preferred payment is by check made out to "Kingwood Church of God Super Seniors" and should be given to Georgiann Knepper.  A sign-up sheet is in the vestibule.  In order to be sure, the bus is filled, we have extended an invitation to several other churches in the community, so if you or anyone you know is interested in going, please sign up as soon as possible.
AppleFest Important Information :
Please begin to bring AppleFest Auction items for the Display Table.  Please remember only New or Gently Used Items, Hand-crafted Items, Antiques and etc. (No yard sale items – please!)
Sunday, September 10, we will be receiving persons into membership.  If anyone would like to join the church as members, please notify Pastor Will.
Sunday, September 17 at Camp Day, we will be having a Baptism service.  If there are any who would like to follow the Lord in the ordinance of Baptism, please let Pastor Will know.
We are looking at restarting the staffed downstairs nursery during the 10:30 am Worship Service and need your help!  We would like to have 2 volunteers serve each week, once a month (perhaps less depending on how many volunteers we have).  Clearances are needed to serve the children.  Please see Hillary Whaley (814-352-3081)or Pastor Will if you have any questions.
If you would like to borrow something from one of the facilities, please obtain authorization from the custodians (Wayne and Cheryl Pletcher at the church or Terry and Peggie Ream at the Fellowship Center) prior to taking the item(s).  Be sure to let them know how long you will need the item(s), return the item(s) in like condition and in a timely manner.
Save the Date…
September 10 – New Membership Sunday
September 17 – Camp Day
September 23 – Camp Sonrise Mountain Golf Outing at King's Mountain Golf Course
September 29 – October 1 – ARC Women's Retreat at Camp Sonrise Mountain
September 30 – AppleFest at the Fellowship Center
October 12-14 – Guided Prayer Session at Camp Sonrise Mountain
Oct. 17, 24, 31, Nov. 7 – New Testament Survey class at WTS
Both classes are online via Zoom
---
---
Global Reach Updates
Haiti – A Pastors Conference for Block A was successfully and safely attended at Pierre Payen. The hospital is treating an illness of unknown origin. One child has died as a result so far. Gangs are attempting to take control of our Borel campus. Please continue to keep Haiti in prayer.
Maui – Pastor Dave and Kenda Kapaku had to evacuate their house when hurricane Dora and the fires were raging across the west side of the island. Thankfully, they and their house are safe. Unfortunately, several families in their congregation, lost their homes and businesses. The death toll continues to rise with hundreds still unaccounted for. The devastation is immense. There is a special giving code to help the Kapakus bless their community with the huge need. If you'd like to make a donation, you can go to the conference website or check out the mission board for the info. Please keep this need in prayer now, and in the months to come.
Bangladesh ACTS Team – Only 2 of the 8 applicants have been able to get their visas to visit the country. Please pray for those still waiting and for those who will travel next month.
---
---
ramblings & recipes
As I write to you today – it's near the end of August…we are preparing the September issue of The Contact.  I hope July was a good month for you.  It was a busy month at the church – Chicken BBQ and Vacation Bible School.  Once again I am so thankful for our Fellowship Center and the opportunities it brings to our church.
This was Pastor Will & Beth's first BBQ.  I understand that Pastor Will enjoyed the burger and fries lunch at the chicken pit.  I've heard that the Faidley's taught him to put chicken sauce on his burger and his fries, but that he stopped at drinking the sauce that remained!!!  The salad ladies talked to Pastor Will about a casserole that uses a vinegar-based marinade.  Cathy Phillippi thought it would be a good idea to share the recipe in The Contact!
The Best Green Bean Casserole
3 or 4 Cans French Cut Green Beans
1 Medium Onion, sliced & separated into rings
1 package bacon
½ Cup Sugar
½ Cup Slivered Almonds
½ Cup Vinegar
Drain the green beans (very well) and place them into a 9×13 baking dish.
Place the separated onions over the beans and then sprinkle the almonds over the onions.
Cut the package of bacon into quarters and fry the bacon until crispy.  Get the bacon out of the skillet – saving the drippings.  Immediately add the sugar and vinegar to the dripping – stirring constantly (bring to a quick boil) until the sugar is dissolved.  Pour over the casserole.  Set the bacon aside.  Allow the casserole to marinate several hours or overnight.  Bake at 350 degrees for ½ hour.  Sprinkle the bacon overall and bake an additional 10 minutes.
According to our sources, you might like to dip your bread or dinner roll into the marinade from this casserole – it's very good!
---
---
KINGWOOD CHURCH OF GOD COUNCIL MEETING

AUGUST 14, 2023
DEVOTIONS:
Randy Pletcher shared about Absolute Truth, Absolute Morality, and Absolute Reality referencing John 14:6, John 8:32, 36 and Genesis 1:1
OLD BUSINESS:
Fellowship Center Land Lease – Still waiting for a response from the Downs' Family.
Fellowship Center Pavilion – A meeting is scheduled for Wednesday, August 16, 2023, At 5:00 p.m.
Nativity Set for Church – The new Nativity Set for the Church has been ordered from Bryan Baker.  The total cost is $2,750.00.
NEW BUSINESS:
Church Window Cleaning – A motion was made and seconded to employ Mark Brant to clean all the church windows including the storm windows for an amount up to $850.00.  Some pre-work may be needed.  Motion carried.
Gutter Guards – A motion was made and seconded to have Kingwood Construction install gutter guards on both the Church and Parsonage at a cost of $2,000.00.  Motion carried.
Vinyl Fencing – A motion was made and seconded to purchase vinyl fencing for the outside air units at the Fellowship Center at a cost of $5,000.00.  Motion carried.
---
---
Kingwood Church of God
119 Humbert Rd
Markleton, PA  15551
Church Staff
Will Miller, Senior Pastor
James Monticue, Visitation Pastor
Carey Beth King, Secretary
Church Website:    www.kingwoodchurch.cggc.org
Church Phone Number:  (814) 926-4429
Sunday Morning Worship
8:15 a.m. First Worship Service
9:30 a.m. Sunday School
10:30 a.m. Second Worship Service
7:00 p.m.  Midweek Services @ FC on Wednesday