To print or download, click below.  When finished, click on the back arrow on the top left of your screen to return to the Church of God site.


July
Prayer For All Humanity
If I were asked to say a prayer for all humanity,
It would be a simple wish for unselfish unity;
Where each of us would overlook the flaws we find in others,
And toss away past prejudice and be our Brother's Brother.
To be a greater service, Lord,
A closer student of Thy Word;
To help to bear a brother's load
And cheer him on the heavenly road;
To tell the lost of Jesus' love,
And how to reach the home above;
To trust in God whatever befall,
Be ready at the Master's call
For any task that He may give;
And thus through all the year to live
For Him who gave Himself for me
And taught me that my life should be
A life unselfish, not self-willed,
But with the Holy Spirit Filled. 
Your Cross
 Whatever your cross, Whatever your pain, There will always be sunshine after the rain.
Perhaps you may stumble, Perhaps even fall, But God's always there to help through it all.
---
---
Church Mouse
June . . . One of the best months of the year with warm weather, no school and perhaps a little slower pace of life than normal.
Congratulations to our High School Graduates: Emma Engleka, Kaitlyn King, Elliot Pletcher and Andrew Weaver!
I hear after gaining some experience with power tools Melanie Monticue is campaigning for her own wood shop at her retirement home. I don't think it will be a hard sell Melanie. Just make sure to count Pastor Jim's fingers every evening if he's been using the tools!
PJ and Melanie asked me to extend a BIG THANK YOU to everyone who put so much work into getting their retirement home ready for them.
Melanie Monticue: What's this I hear about you getting a suggestion to knock Pastor Jim off for his retirement money – And your answer was: That's not necessary: one way or another I'll get it, either all at once or every month!
Congratulations to Kevin Hay on his new truck! I hear you turned down your cousin Jeff's offer to "customize" it!
Elliott Pletcher: You had better take your Dad in hand and teach him a thing or two about gun purchases. I hear he bought one that had no rifling in the barrel! (and it wasn't a shotgun!) Comments Charlie?
Thanks to Tim & Lindsay Latuch for taking the Children's Ministry! You will be a blessing to many!
I don't think I'm welcome in the Monticue residence. When I tried to sneak in their basement door while they were working at their retirement home Melanie chased me with a broom and Pastor Jim with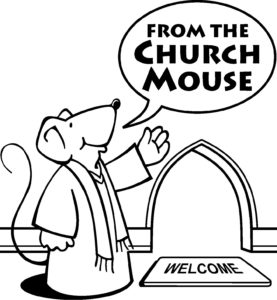 whatever was handy.
Guess I won't be moving with them! I hope Pastor Will is as much fun to needle as Pastor Jim has been!
Well folks, this little mousie has to run! A Blessed Summer to you all!!
Your Friend,
The Church Mouse
---
---
Global Reach Missions Updates and Prayers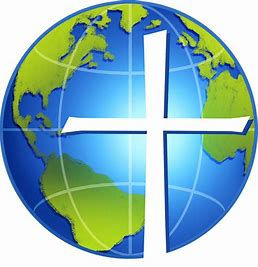 Venezuela 
Pastors Jean and Lilian Guevara have been very active in the building of a church and continual outreach in the community! Our Venezuelan brothers and sisters are always on the lookout for outreach opportunities. Pray for the completion of the church and all of our churches ability to evangelize new locations!
Argentina
The 1st ACTS Team to Argentina was a great success! The team brought encouragement to Pastora Maria's church as well as the other two church plants. Work was done in cleaning up and beautifying the churches property. Children's activities were held as well. It was a wonderful time of fellowship and service!
USA Southwest/Navajo
Several teams have made it to Gamerco/Hooghan Nizhoni including the ACTS Team so far this summer. Jacob Day lost a bet at VBS when 50 children showed up. He had to have his head shaved! Keep Jacob and Haley in prayer as they have a busy summer still ahead with visiting teams!
Check out the Mission Moment on July 3rd and the Mission Board for pictures of our updates this month!  There is still one ACTS Team left going to Asia later this year. Please keep it, the team, and the ability to get a visa in prayer for all team members!
 Helping Hands
Helping Hands Prayer Needs for June
Viola Kern 958 Fort Hill Rd. Fort Hill, PA  15540
June Rugg 493 Jersey Hollow Rd. Confluence, PA  15424
---
---

July & August Birthdays
July Birthdays
July 1        Arthur Brougher Jr., Mark Lucas
July 2        Cathy Schmuck, Dan Weaver
July 3        Dustin Gray
July 8        Angie Mitchell
July 9        Gianna Rosman
July 13      Hillary Whaley
July 14      Coral Lee Kreger
July 16      Abram Minor
July 18      Patricia Weaver
July 19      Amber Lemmon
July 22      Luella Pletcher
July 24      Landon Strelko
July 26      Elliot Pletcher
July 29      Donna Kreger, Owen Moore
July 30      James Meyers
July 31      Wyatt Pletcher
August Birthdays
Aug 1        Emma Mauri
Aug 3        Kaitlyn King
Aug 4        Myah Oakes
Aug 6        Debbie Kreger, Olivia Kemp
Aug 9        Carolyn Pletcher
Aug 10      Sara Meyers, Garrett Weaver
Aug 14      Timothy Show
Aug 15      Eugene Cameron, Brooks Vough
Aug 17      Amy Moore
Aug 20      Chloe Weaver
Aug 21      Jason Shipley
Aug 22      Carey Beth King, Gavin Gray
Aug 23      Wayne Pletcher
Aug 24      Sara Wetzel
Aug 25      Aidan Ream
Aug 28      Greg King
Aug 29      Tanner Mitchell
Aug 31      Sue Stahl
July & August Anniversaries
July Anniversaries
July 20      Arthur & Shirley Brougher
July 24      Vincent & Kerri Show, Todd & Renee' Strelko, John & Trista Younkin
July 26      Tom & Kelly Mills
July 27      Greg & Carey Beth King
August Anniversaries
Aug 1        Blair & Colleen Younkin, Stephen & Jess Walker
Aug 5        Tom & Shirley Brougher, Dan & Heather Ream
Aug 6        James & Barbara Snyder
Aug 10      Tom & Betty Clawson
Aug 23      Ken & Lori Cipra, Bill & Lolly Peirsel
Aug 27      Jason & Carissa Shipley
Aug 31      Allan & Sue Stahl, Jeff & Marchelle Peck, Rich & Debby Tannehill
---
---
Prayer Needs

National Revival
Pastor Will & Beth
People of Ukraine
Families who have lost loved ones
People dealing with mental, emotional, spiritual & financial issues
People hospitalized & having procedures
Afghani Rescue
Kristi Latuch Burkett
Tara Hostetter Evans
Don Carrabotta
Bob Harrold
Kris Kreger
Ashley Lucas Gray
Joanna King's Mother
Katie Snyder
Ron Irwin
Kevin Meyers
Brenda Morocco
Ann Sechler
Mark Blasko
Jaci Hay
Brion Peck
Pastor Joe Penick
Ben King
Jack & Jean Romesberg
Marchelle Peck
Dara Yoder
Scott Mimnaugh
Darla Tressler Wevodau
Charlie & Coral Lee Kreger
Helen Lucas
Ralph Younkin
Terry Lawson
Sis Wright
Kevin Houghton
Becky Queer
Greg King
John Stoner
Christy Hay
John Bishop
Jamie Tressler
David Lepley
Brian Masterson
Terry Thomas
Dan Weaver
Jamie Faidley's Grandfather & Grandmother
Tom Bell
Patrick College
Erma Hay
Doug Edwards
Joey Stevanus
Barb Rush
Joyce & Lou Henry
Alex Singo
Jon Ogline
Dave & Farmie Lemmon
Harold Kreger
Pat Weaver
Pastor Jack Feick
Lois Darr
Paul & Juanita Hall
Faye Knepper
Gomez Family
Josh Rosman's Aunt Carol
Heather Ream's Relatives
Parris Jason Vecere
Dianne Vecere
Phil Norton
Howard & Etta Nicklow
Von Nicklow
Stacey Ream
Roger Shipley
Brynn Cashell
Allison Schmuck
Nancy Sleasman
Alan & Marijka Tubbs
Sam Vaughn
Andrea Walker
Sue Frazee
Lacey Winters
Karey Vough's Uncle Tim
Marla Zeiset
"Doc" – friend of Angie Mitchell
Amy Tressler Gonsales
Winebrenner Seminary
Brent & Julie Sleasman
Church Ministries
Joint Ministries
Nursing Homes
Church Camp
Chatelas Church
Our Missionaries
Military / Police / First Responders
CEF
---
---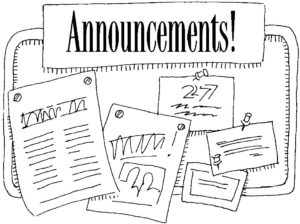 THE SUPER SENIORS ARE COMING OUT OF RETIREMENT!  The Super Seniors and Friends met on June 26th for a re-organizational meeting in the church basement. There were 34 in attendance. There was a lite lunch followed by a meeting where a survey was passed out to get ideas of what and where everyone would like to do. Larry Vough agreed to preside as president and Melissa Vough as secretary. Treasurer is still to be determined. Chartering buses was discussed with prices for longer trips. Larry had spoke to 4 different bus lines and Nelson out of Connellsville was the most reasonable. There was also discussion of a party van, that Debbie Tannehill and Jesse Moore were all for!! There was also discussion of having guest speakers from time to time. Any ideas are welcome from anyone in the congregation. Surveys were filled out and plans were made to meet sometime in July for breakfast at a local restaurant to go over the survey. The meeting concluded with prayer from Rich Tannehill.
Chicken Bar-B-Q tickets are for sale.  Tickets are $12.00 and can be purchased from Gerald Dumbauld(814-926-3259), Cary Phillippi(814-926-2975) or Carey Beth King(814-233-0053).
BBQ Donations:  Donations of Cookies, Pickles and Soda Pop are needed for the BBQ.  There are sign-up sheets in classes and on the table in the vestibule.  Any questions – contact Melanie Monticue or Cheryl Pletcher.
If you need any pastoral guidance, care or help from July 1 – August 8, please contact one of our Elders:
Tom Brougher – (814-926-3405), Dean Hay – (814-926-3226), Mark Lucas – (814-926-2064), Allan Stahl – (814-926-2207).
SAVE THE DATE…
July 16  – Chicken BBQ at the FC
July 17-21 – VBS from 6:00 p.m. – 8:15 p.m. at FC
September 18 – Camp Day at Camp Sonrise Mountain
September 24 – Applefest at FC
September 24 – Camp Sonrise Mountain Golf Outing at King's Mountain Golf Course
September 30 – October 2 – ARC Women's Retreat at Camp Sonrise Mountain – applications at ar.cggc.org .
---
---
ramblings & recipes
It's July – Summer is in full swing!  It's time for a 4th of July picnic, family reunions and other good times to eat together with family and friends!  Everyone enjoys a good dessert at a gathering!  Well, maybe not everyone!  Most summer desserts are refreshing because of the opportunities to use fresh fruits.  Here's a recipe I think you will enjoy.
SUMMER CITRUS BARS
Crust
1 – 11 oz Box Vanilla Wafers 1 Stick Butter
2 Tablespoons Sugar 1 Teaspoon Orange Zest
In a food processor, add the vanilla wafers, butter, sugar and zest.  Pulse until mixture is very fine and starting to clump together.  Press the mixture into a 9×13 pan.  Chill this in the freezer while you prepare the filling.
Filling
2 – 8 oz Cream Cheese
1 – 14 oz can sweetened Condensed milk
1 Cup confectioner's sugar 1 Teaspoon Grapefruit Zest
1 Teaspoon Lemon Zest 1 Teaspoon Orange Zest
1 Cup Cool Whip
Whip together the cream cheese, condensed milk, confectioner's sugar, and all the zests.  Fold in the
Cool Whip.  Pour the filling on the crust and return to the freezer – overnight or four hours.
Topping
Remove from the freezer and top with your favorite – strawberries, blueberries, red raspberries, mandarin oranges, fresh orange slices.  Keep refrigerated until ready to serve.  ENJOY!
---
---
LIBRARY NEWS
Attention all men, are you already getting bored and tired of mowing grass and whacking those weeds?  Do you need a break that includes non-stop action with suspense, danger, and cliff-hangar moments? You can experience all of the above while sitting on your recliner or porch glider.  The J.B. Collins Series is a political thriller that is now available in the library.  American-Israeli author, Joel Rosenberg's story takes place in United States and the Middle East. Power struggles between governments and individuals, terrorists and the inevitable good fighting bad can all be found in this series. Guys do not hesitate on this offer because some women also enjoy this type of fiction and may be heading to the library today.
June 1st additions to the library include:
J.B. Collins Series by Rosenberg, Joel
#1  The Third Target
#2  The First Hostage
#3  Without Warning
Shelter Series by Merrill, Robyn     ALL are large print
#1  Shelter
#2  Daniel
#3  Revival
Uncommon Heroes Series by Henderson, Dee

#1  True Devotion
#2  True Valor
#3  True Honor
#4  True Courage
Second Chances Series by Blackstock, Terri
#4  Broken Wings
#1-3 are available in the library
Daughter's of the Promise Series by Wiseman, Beth
#2  Plain Pursuit
---
---
KINGWOOD CHURCH OF GOD COUNCIL MEETING
Devotions:  Nick Faidley shared the reading "How To Welcome A New Pastor" and scripture verses Romans 12: 3-8.
Kingwood Fellowship Center May 2022 Usage
OLD BUSINESS: 
Review of the five-year plan-
First Responders Dinner – Plan is to host a Thanksgiving Feast for First Responders.
Mission Project – Saturday, June 25th at 8 am, will be a workday at the camp.
Daycare Research- A questionnaire was put out to the public with 25 people showing an interest in the start of a daycare.
Barbecue Shed – The shed has been delivered.  It is in place and ready for use.
Church Handrails- Are ready for installation.
NEW BUSINESS:
Stage Padding – The red padding on front of stage is torn and taped.  Brad Moore will find prices for replacement and report on at July's Council meeting.
Volunteer Help– Volunteers will be needed to help with small projects at Pastor Jim and Melanie's new home.  A sign-up sheet will be placed in vestibule for those interested in helping Tuesday and/or Thursday evenings.   Additional help will be requested for moving assistance.
Vote on recommendation of Pastor Miller – Council voted unanimously to proceed with the congregational meeting to affirm Pastor William Miller as new Senior Pastor.  Congregational meetings will take place after both church services on Sunday, June 12, 2022.  Following these meetings, a letter will be sent to Pastor Will offering the position with startup date on August 8th, 2022.
---
---
Kingwood Church of God
119 Humbert Rd
Markleton, PA  15551
  Church Staff
Senior Pastor
Carey Beth King, Secretary
Church Website:    www.kingwoodchurch.cggc.org
Church Phone Number:  (814) 926-4429
Sunday Morning Worship
8:15 a.m. First Worship Service
9:30 a.m. Sunday School
10:30 a.m. Second Worship Service
7:00 p.m.  Wednesday Midweek Services