September and October 
Operation Christmas Child is a project that sends shoeboxes filled with gifts to children in need around the world.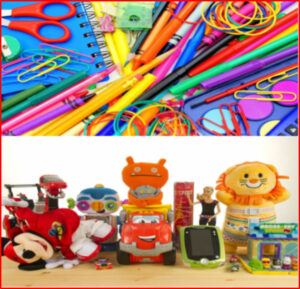 Some ideas for items to pack in your shoebox are:
School supplies, such as pencils, crayons, scissors, chalkboards, etc.
Toys, such as stuffed animals, sports balls, dolls, play cars, etc.
Hygiene items, such as soap, towel, toothbrush, comb, etc.
Clothing items, such as t-shirts, socks, hats, etc.
A personal letter and photo to connect with the child
Since 1993, Operation Christmas Child has collected and delivered more than 209 million shoebox gifts to children in more than 170 countries and territories.  In 2023, Operation Christmas Child hopes to collect enough shoebox gifts to reach another 11 million children.  Nearly 540,000 volunteers worldwide are involved in collecting, shipping and distributing shoebox gifts.
Operation Christmas Child is a project of Samaritan's Purse that delivers millions of gift-filled shoeboxes to boys and girls around the world.  The boxes are collected and distributed in the name of Jesus Christ to children living in vulnerable situations.
Kingwood Church of God participates all year promoting donations to provide the suggested item(s) for each month until it is time to fill the boxes for delivery.  Our Fellowship Center is a primary drop off location in the area.
The items of the month will be posted on our website page, but any and all donations are appreciated.
If you would like to know more, call Stacey Hay at 814-916-6321.  There are different options that anyone can use to find bulk items for sale.  Stacey can help you make a choice.  Cash donations are also used and the church purchases items with cash donations that are received.