Wednesday Evening at 7:00 p.m.
Our midweek services are designed to provide you with more spiritual food and fellowship to aid in your spiritual growth. Midweek services consist of three programs: Adult Bible Study, Youth Group (6th grade-12th grade), and Children's Program (3 years-old through 6th grade). These services usually take place each Wednesday at 7:00 p.m. at the Fellowship Center. (Children's Program meets on Tuesday mornings at 10:00 a.m. when school is out for summer vacation.) Check out the information below to learn more about each program
Adult Bible Study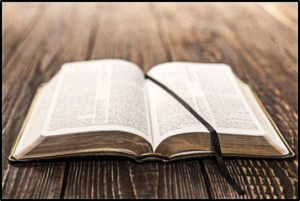 The Adult Bible Study is currently engaged in a study based in the book of Daniel, using as a guide Dr. Erwin Lutzer's book The Church in Babylon. We are looking at how to live faithfully in a culture that is becoming more secular and less concerned with the values and claims of Christianity, and at times is hostile to it. We are exploring how we can best express God's love to a society that in many ways is rejecting it. We will be looking at such issues as transgenderism, massive immigration, false gospels and how to engage and thrive our culture while share Christ's love with it and those who most need it.

Our youth group is a great place to belong and every teen is extremely important to us!  In addition to having fun and games, we emphasize friendship, caring, giving, responsibility, and accountability. We make no apology for placing a relationship with God, prayer, growth, and serving Jesus Christ as the most important thing on our list.  6th through 12th graders are welcome to join our group. They are encouraged to attend until they graduate high school.
We offer a program during the week for children up to and including 6th grade to help provide spiritual growth. (Children in 6th grade have the option to either participate in the children's program or they can join the youth group.) Our program usually consists of a Biblical lesson, snack, game, and/or craft.